The following two tabs change content below.
Sam Berry
Sam Berry is a first-year master's candidate in the Baker Program in Real Estate at Cornell University's SC Johnson College of Business, and is from Chattanooga, TN. At Cornell, Sam is an Editor for the Cornell Real Estate Review and is a member of the Associate Real Estate Council. Prior to Cornell, Sam's education and work experience includes a B.S. in Building Construction from Auburn University in 2016, and three years in the construction management field. Sam is still deciding whether to concentrate in development or finance during his time in the Baker Program.
Latest posts by Sam Berry (see all)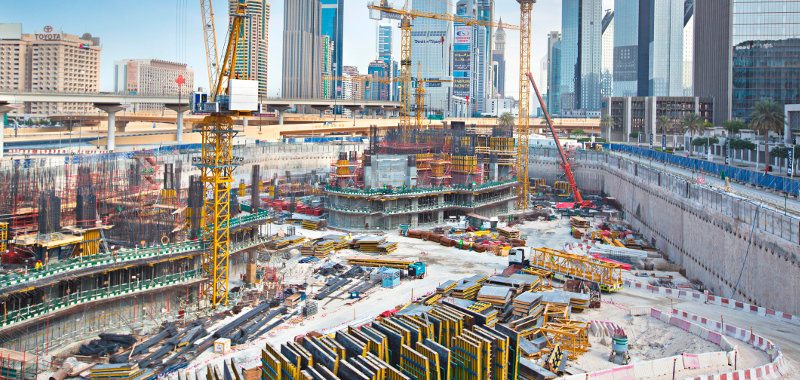 The commercial real estate industry is currently riding the wave of the 11th year of its cycle, interest rates are continually getting cut, money is cheap to borrow, and cities are sprawling at a booming rate. With the recent appearance of traditional recessionary indicators, many cautiously optimistic professionals in the industry are wondering what may aid a real estate slow-down. One of the most widely discussed topics in the real estate development industry has been the steady rise in construction costs, an inevitable truth to which no asset class or city is immune. Increased costs that are evident in developers' eyes at the general contractor level are often born at a much more granular level. To put it precisely, Don Clausen, Vice President of Pre-Construction Services for Tennessee-based developer Hutton says "The one thing that you can count on is that when the market shifts and spending increases, and when owners and developers are spending money on construction projects, the subcontractor base gets busy, and prices start going up. When the balance favors the subcontractors, it becomes a 'sub-market', and they control pricing." The more the real estate industry thrives, the higher the initial inputs into developers' projects rise, which begs the question – how can developers avoid these costs before labor and material price increases start preventing the viability of deals?
The Associated General Contractors of America holds that double-digit dollar increases have occurred in many commonly used construction materials such as diesel fuel, steel pipe and tube, asphalt paving mixtures and aluminum products (Bureau of Labor Statistics, Simon CRE Blog, 2019). In the past year alone, steel costs in the United States have increased 22.4%, affecting average building costs. San Francisco ($417/SF) recently surpassed New York City ($368/SF) as the most expensive city in which to build (The Real Deal: New York Real Estate News, 2019). Furthermore, the periodically adjusted tariffs that are being imposed as a result of the trade war with China have added another layer to the increasing steel costs. Clausen states that even the talk of tariffs has caused an increase in steel prices. He continues that "producers and manufacturers are always looking for reasons to increase material prices, and profits, and this was a prime opportunity. On the 'back side of this' is the realization that when the tariffs are removed, the pricing never goes back down".
While developers are being forced to explore alternative building solutions to realize savings, modular construction has recently gained popularity in both the public and private sectors. Developers believe that modular construction presents an opportunity to save on labor costs in high-wage cities or in remote locations. This method was selected by the General Services Agency in their 2016 and 2017 Indefinite Duration Indefinite Quantity Contract Program, where select federal DOT facilities along the U.S./Mexico Southern Border were built or renovated using modular construction. Multiple fast-food restaurant chains have also selected this method to not only save on costs, but also to expedite their construction schedule with a more dependable delivery schedule. Clausen stated that Hutton, primarily a retail developer, has been investigating and learning about prefab/box construction methods recently. The company is actively negotiating several projects that will implement this construction method, delivering as early as 2020. Additionally, the residential market has seen the "Tiny Home" fad emerge, primarily with prospective and existing homeowners looking to avoid rising rents and mortgages.
While modular construction may be limited in its current application towards some building types, construction technology is continually improving and is being implemented across the industry. For example, a building's sustainability is viewed beyond its environmental footprint, a responsibility held by all developers. Energy-efficient buildings have direct cost benefits, and a dollar saved on this end, realized once the building is stabilized and operational, can make up for a dollar lost on the front-end budget. The major hurdle to overcome in implementing innovative sustainability initiatives are state and local building code approval. In 2015 the International Energy Conservation Code and the International Green Construction Code approved air curtains as an acceptable alternative to vestibules. Vestibules are used to reduce air infiltration and regulate temperatures inside the main building, but often take up valuable floor space, and are expensive to construct (AirDoorDistributers.Com, August 2018) (Biddle). Since the approval in 2015 many newly constructed retail, grocery, office, and hotel buildings have replaced vestibules with air curtains, allowing the developer to realize savings in vestibule construction costs, while maximizing their gross leasable area and providing their tenant with more operating space.
As another alternative, developers are searching for opportunities to build-out or re-develop existing buildings when possible, in hopes of realizing cost savings that are not present in new, ground-up construction. According to Hutton, this certainly seems to be the current trend for the retail and storage sectors. Although that may sound like an easy savings solution, the associated risks are often ignored. Old buildings chosen for re-development are often not compliant with current-day building codes and may also require re-zoning. Mechanical, electrical, plumbing, and structural ailments can generate additional costs that will not be obvious until the developer begins "uncovering" the layers of the building/structure. All that said, benefits can be realized in re-development versus new construction, assuming the risks, known and unknown, are considered.
Furthermore, some developers have examined the contract structure with their general contractors as a method to attempt to cap rising construction costs. Traditionally, general contractors respond to a developer's request for proposals with a "hard bid" comprised of all construction costs they estimate to be associated with that project, plus overhead and profit. This traditional design-bid-build method does not include the general contractor during the front-end design phase, eliminating the opportunity for the construction experts to identify value-engineering opportunities. Conversely, design-build contract structures and Integrated Project Delivery contract structures, where the developer, architect, and general contractor work together as a team from project inception through completion, allow all three parties to construct a high-quality product while eliminating some costs associated with an inefficient project streamline. In 2016, Hutton merged its construction efforts with a local, like-minded, retail-oriented general contractor and has seen benefits in having an in-house general contractor relationship to help value-engineer during the design process. This structure has helped Hutton ensure that unnecessary upfront costs are avoided, and change orders during the life of construction are limited.
While developers scour the market in search of any and all cost savings, there is one cost that will never be avoided: labor. Even prior to the Great Recession, when the construction labor force was healthily employed, labor costs made up a significant percentage of a construction budget. Skilled workers, especially when unionized, are expensive. Fast-forward to today's economic climate, where labor is not only exponentially more expensive, it is harder to find. The labor shortage began when the Great Recession hit and many skilled workers were out of jobs, forced to take lower wages, or left the industry altogether. Between 2005 and 2015, a total of 985,000 (15.8%) US construction workers left the industry. In recent years, as commercial real estate, development, and the construction industry have rebounded in a strong way, the labor force has not followed suit (Bureau of Labor Statistics, Simon CRE Blog, 2017).
Stereotypically speaking, there is a general notion that construction work is blue-collar, low-paying work, despite the US Bureau of Labor Statistics' reports showing that median hourly wages for construction jobs are more than $20 an hour and climbing (Robins & Morton, 2019). The increasing societal pressure to attend college has steered the younger generations toward other industries for careers. With the baby boomer generation reaching retirement age, and millennials finding their occupations in other industries, there is a large, real, and expensive danger in an already short-handed construction labor market. Some believe in a counterintuitive approach, that by increasing wages (and therefore construction budgets) to attract skilled workers, developers will see cost benefits in a quicker construction schedule (Simon CRE Blog, 2017). Others believe that the conversation and stigma surrounding vocational school needs to be addressed; a formal college education is not for everyone and there are very real monetary benefits for young adults who choose to forgo a four-year college education.
The increased costs in construction labor and materials have resulted in tighter profit margins, and their underlying factors determine that they do not seem to be slowing down any time soon. If rising construction costs are not contained, deals will reach a point where they no longer become financially profitable or feasible without some form of significant restructuring. However, by utilizing alternative methods, developers can mitigate at least some of the additional costs described above, not only just to make the deal financially feasible, but also to potentially put developers in a position to generate greater returns on their capital. While there may not be a cookie-cutter model which can be successfully applied to each project, savings opportunities exist for developers who are willing to venture into non-traditional alternative project delivery methods.
References
Agens, D. (2018, August 21). Building Codes: What You Need to Know about Vestibules and Air Curtains. Retrieved November 5, 2019, from https://blog.airdoordistributors.com/air-curtains-and-vestibules/.
Air Curtains Approved As Suitable Vestibule Replacement In The USA. (n.d.). Retrieved November 5, 2019, from https://www.biddle.ca/en/knowledge-base/news/us-officially-approves-air-curtains-as-green-alternative-to-vestibules.
Brenzel, K. (2019, April 12). This City is now the Most Espensive Place on Earth to Build. Retrieved November 5, 2019, from https://therealdeal.com/2019/04/12/this-city-is-now-the-most-expensive-place-on-earth-to-build/.
Robins & Morton. (2019, October 21). Retrieved November 5, 2019, from https://www.robinsmorton.com/labor-shortage-the-pinch-point-limiting-the-construction-industry/
Simon CRE. (2019, April 16). How Rising Construction Costs Impact Property Values. Retrieved November 5, 2019, from http://blog.simoncre.com/insights/how-rising-construction-costs-impact-property-values.
Simon CRE. (2017, February 28). Retrieved November 5, 2019, from http://blog.simoncre.com/insights/labor-shortage-development-costs-and-how-to-close-the-skills-gap.